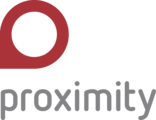 External Communications Manager
Description
Your Mission
The External Communications Manager is a critical role that oversees and executes Proximity Designs communications to international and local audiences. It's a position that requires both strategy and creativity and will be suited to someone who's equally comfortable writing a compelling social media post as they are mapping audiences and developing a media plan.
What You Will Do
Develop and implement strategic communications plans for international and local audiences for Proximity Designs
Write posts and create content (in English) for all Proximity Designs social media channels in a way that interests our audiences, reflects our tone of voice and delivers on our objectives
Commission and manage freelance writers to write longer-form articles and stories
Oversee Proximity's thought leadership approach and international speaking opportunities
Create events and lead media relations activities (international and local)
Work with Creative Services and external creative partners to develop communications materials
Build strong relationships with key stakeholders within the organization
Manage External Communications Specialist, who will support in the above tasks
Requirements
You have at least 3 years of work experience in communications.
You are an excellent creative writer who understands how to deliver content that reflects a brand's tone of voice.
You have experience pitching stories to media and securing placements (preferably international media)
You are detail-oriented and an excellent communicator, both written and oral.
You possess the traits of any successful communicator: adaptability, creativity, empathy for your audience, strong ability to learn and work in teams.
You have the ability to work across teams and cultures to build strong relationships.
You are interested in being part of an organization that greatly impacts local communities.
You are perfectly fluent in spoken and written English.
Benefits
1. Competitive salary with medical benefits
2. Nearly limitless opportunities for professional growth & career development
3. Talented, forward-thinking colleagues
4. World-class training opportunities through our Proximity School
5. Chance to build a unique, nationwide operation in a frontier market
6. Amazing office environment with in-house café
7. Potential for international travel to conferences & special events
8. Annual performance bonuses
9. Change lives for the better, doing groundbreaking, unprecedented work in Myanmar
About Proximity Designs
Proximity Designs is an award-winning social business in Myanmar. We design and deliver affordable, income-boosting products that complement the entrepreneurial spirit of rural families.
Launched in 2004, we've created Myanmar's largest agricultural services platform — farm technology, advising and finance — to help small family farms be profitable. Across our platform, we're now engaging with over 100,000 new customers a year, on top of the 550,000 we've already served. These families see an average of $250 annual income increase as a result — a life-changing amount for those living on less than $3 a day.
By using human-centered design, we listen, observe and learn from our customers. From this deep knowledge, we design and bring to market products and services to meet their changing needs. Today the scope of our network reaches nearly 80 percent of the farming population. We have customers in the Ayeyarwady Delta, Lower Myanmar, the central Dry Zone and the Shan hills.