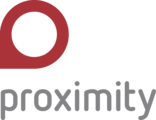 People Operations Associate - Proximity Finance
Description
Your Mission

Proximity Finance is undergoing rapid expansion and is evolving how we do business. We are looking for a dynamic candidate to join our People Operations team to assist with performance management and Human Resource Information System (HRIS). As a People Operations Associate, you will coordinate the performance management cycle with front-line staff and develop new team members to enhance our nationwide operations and bring the organization forward. You will play a key role in ensuring these HR systems, which are crucial to helping us meet our business objectives are running effectively. This is a great opportunity for a new professional seeking experience in human resources, motivated to work in an organization that impacts hundreds of thousands of farm families




What You Will Do
Oversee Quarterly Performance Management Cycle for front-line staff.
Implement performance management awareness training across all branches to improve understanding, and proper use
Help organize company-wide events and quarterly staff activities to enhance employee engagement and collaboration.
Apply and extend business visas and foreign registration certificates for the expatriate staff
Represent as the HR focal point to conduct new hire orientation for Proximity Finance.
Manage administration elements such as insurance, HRIS as needed.
Assist recruitment team with outreach events (job fair, seminars, career talks, etc.)
Requirements
Hold a bachelor's degree in business management or other related fields. Prior exposure to human resources work is strongly preferred.
Strong communicator in Myanmar and English.
Minimum 2 years experience in human resources and performance management.
Results-oriented and a self-starter with a strong work ethic.
Creating a positive social impact motivates you.
Able to multi-task in a fast-paced work environment.
Willing to travel to rural communities as necessary.
About us
Proximity Designs is an award-winning social business in Myanmar. We design and deliver affordable, income-boosting products that complement the entrepreneurial spirit of rural families.
Launched in 2004, we've created Myanmar's largest agricultural services platform — farm technology, advising and finance — to help small family farms be profitable. Across our platform, we're now engaging with over 100,000 new customers a year, on top of the 550,000 we've already served. These families see an average of $250 annual income increase as a result — a life-changing amount for those living on less than $3 a day.
By using human-centered design, we listen, observe and learn from our customers. From this deep knowledge, we design and bring to market products and services to meet their changing needs. Today the scope of our network reaches nearly 80 percent of the farming population. We have customers in the Ayeyarwady Delta, Lower Myanmar, the central Dry Zone and the Shan hills.

About Farm Finance: Proximity Finance

We believe rural farmers deserve the same access to capital as people living in cities. Building on our decade-long relationship with rural farmers and intimate knowledge of the risks and opportunities, we bring finance to the farm. We provide a suite of low-interest rate loans designed to meet rural families' unique needs: The Crop Loan, Small Business Loan, Livestock Loan and On-the-go Loan. These four innovative loan products help farm families and rural entrepreneurs stabilize their finances, get rid of high interest debt, and launch themselves into an upward financial spiral for good.
Benefits
1. Competitive salary with medical benefits

2. Nearly limitless opportunities for professional growth & career development
3. Talented, forward-thinking colleagues
4. World-class training opportunities through our Proximity School
5. Chance to build a unique, nationwide operation in a frontier market
6. Amazing office environment with in-house café
7. Potential for international travel to conferences & special events
8. Annual performance bonuses
9. Change lives for the better, doing groundbreaking, unprecedented work in Myanmar