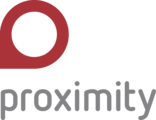 Description
Your Mission
Proximity Designs has a new Marketing and Communications team charged with deploying the power of marketing to help achieve impact more efficiently, at scale. It's a dynamic team, developing the marketing function from the ground-up, experimenting and learning what works along the way.
As Marketing Associate, you'll be supporting Marketing Managers across a variety of projects for our customer-facing brand, Yetagon. It's a crucial role, combining on-the-ground execution with strategic thinking, with exposure to a range of initiatives and functions. With significant room for growth, this is the ideal position for a motivated candidate a year or two into their career looking for the next step, in an organization that's committed to delivering increased impact for hundreds of thousands of Myanmar's farmers.
What You Will Do
Support the Marketing Managers in the planning and delivery of marketing projects, from conception through to implementation.
Work on a wide range of projects, from planning and executing Facebook advertising and chatbot messaging, to delivering materials to help our 600-strong field force promote our products and services, to creating videos and other materials with external agencies.
Conduct research in the field to develop a deep knowledge of our farmer audience to ensure the marketing activity we do is insightful and effective.
Work with our in-house creative services team to create marketing materials.
Support our growing social media team as we expand our digital marketing efforts.
Participate in cross-department project teams working to deliver complex projects that touch multiple functions.
Work with outside agencies to deliver campaigns or projects.
Requirements
1-2 years experience in marketing or a related field.
Fluent in both English and Myanmar.
Strong organizational and time-management skills.
Comfortable around numbers, and able to understand a budget.
Comfortable working in a fast-paced team and environment.
Strategic instincts, able to successful think about the objective behind communications.
Appreciation of creativity and good design.
Clear, effective communicator.
We're open to a variety of different working styles, but the successful candidate should be able to work well both alone and as part of a team.
Benefits
1. Competitive salary with medical benefits
2. Nearly limitless opportunities for professional growth & career development
3. Talented, forward-thinking colleagues
4. World-class training opportunities through our Proximity School
5. Chance to build a unique, nationwide operation in a frontier market
6. Amazing office environment with in-house café
7. Potential for international travel to conferences & special events
8. Annual performance bonuses
9. Change lives for the better, doing groundbreaking, unprecedented work in Myanmar
About Proximity
Proximity Designs is an award-winning social business in Myanmar. We design and deliver affordable, income-boosting products that complement the entrepreneurial spirit of rural families.
Launched in 2004, we've created Myanmar's largest agricultural services platform — farm technology, advising and finance — to help small family farms be profitable. Across our platform, we're now engaging with over 100,000 new customers a year, on top of the 550,000 we've already served. These families see an average of $250 annual income increase as a result — a life-changing amount for those living on less than $3 a day.
By using human-centered design, we listen, observe and learn from our customers. From this deep knowledge, we design and bring to market products and services to meet their changing needs. Today the scope of our network reaches nearly 80 percent of the farming population. We have customers in the Ayeyarwady Delta, Lower Myanmar, the central Dry Zone and the Shan hills.