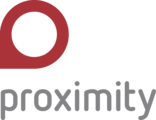 Product Associate (Proximity Finance)
Description
Your Mission

Proximity Finance is undergoing rapid expansion and is evolving how we do business. As a Product Associate, you will be working across strategic initiatives such as business process optimization, new product development such as creating Individual Loan as well as Asset Financing, etc. These projects ensure Proximity Finance's services meet local regulations and address the comprehensive set of challenges famers face. You will be responsible for monitoring and analyzing product development process through communications with our 400+ team members, and engage with field managers across more than 16 townships, coordinating with them for timely and quality results. Our eyes and ears on the ground, you will conduct research and monitor microfinance industry developments through our networks and according to national policies.
What You Will Do

This position is responsible to manage all Product and Project information and communicating to concerned persons. The position requires attention to details as s/he is to ensure the product activities are going in the right direction. Key skills required for the position:
Ability to abide by strict deadlines
Strong organizational skills
Attention to details
Intermediate written and spoken English
Ability to manage many different product and deadlines at one time
Core Responsibilities

Data & Project Activities Management
Monitor product/ project roll-out plan/ activities on daily basic
Analyze key data and insights (existing & current products)
Prepare product roll-out/ project status report weekly/ monthly
Report highlights, concerns asap to supervisors/ team
Address, resolve complaints or cascade/report to supervisors
Assist in field research and data synthesis
Information Management
Update information from Government, competitors and field offices
Ensure client and staff feedback are maintained well and reported
Assist line manager with presenting project proposal for Management approvals
Administration and Coordination
Collaborate with respective team/ organizations for information gathering and dissemination
Translate project documents and in-person for non-Myanmar speakers needed from English to Myanmar and vice versa
Interact with internal departments for project reports and information
Arrange logistics for travels and training
Requirements
Hold a bachelor's degree in business management or other related fields. Prior exposure to project management and product development is preferred.
Strong communicator in Myanmar and English.
Minimum 2 years' experience in international organizations.
Detail-oriented and a self-starter with a strong work ethic.
Creating products to serve others is your passion.
Able to multi-task in a fast-paced work environment.
Willing to travel to rural communities as necessary.
A critical thinker as well as a problem-solver
About us
Proximity Designs is an award-winning social business in Myanmar. We design and deliver affordable, income-boosting products that complement the entrepreneurial spirit of rural families.
Launched in 2004, we've created Myanmar's largest agricultural services platform — farm technology, advising and finance — to help small family farms be profitable. Across our platform, we're now engaging with over 100,000 new customers a year, on top of the 550,000 we've already served. These families see an average of $250 annual income increase as a result — a life-changing amount for those living on less than $3 a day.
By using human-centered design, we listen, observe and learn from our customers. From this deep knowledge, we design and bring to market products and services to meet their changing needs. Today the scope of our network reaches nearly 80 percent of the farming population. We have customers in the Ayeyarwady Delta, Lower Myanmar, the central Dry Zone and the Shan hills.

About Farm Finance: Proximity Finance

We believe rural farmers deserve the same access to capital as people living in cities. Building on our decade-long relationship with rural farmers and intimate knowledge of the risks and opportunities, we bring finance to the farm. We provide a suite of low-interest rate loans designed to meet rural families' unique needs: The Crop Loan, Small Business Loan, Livestock Loan and On-the-go Loan. These four innovative loan products help farm families and rural entrepreneurs stabilize their finances, get rid of high interest debt, and launch themselves into an upward financial spiral for good.
Benefits
1. Competitive salary and benefits
2. Help shape Myanmar's microfinance landscape
3. An environment that welcomes innovation and encourages new approaches
4. A fast-growing business which invests in its people, offering extensive opportunities for professional growth and career development
5. Talented, forward-thinking colleagues
6. Collaborative office environment
7. Annual performance bonuses