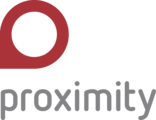 Head of Digital Services, Proximity Finance
Description
Your Mission
Proximity Finance is undergoing rapid expansion and is evolving how we do business. As Head of Digital Services you will drive the digital transformation of Proximity Finance, overseeing the inception to launch of new products and services and internal tools. In this role, you will work closely with many teams such as Proximity Labs, Digital Initiatives, product development and operations to ensure the timely execution of projects. There is great opportunity for digital to make our workplace more efficient and to better serve our customers, which will impact the hundreds of thousands of farm families we reach.
What You Will Do

Oversee Proximity Finance's digital strategy and its execution.
Work together with senior management on how digital can effectively contribute to increased scale and new opportunities.
Lead the implementation of new software and application projects such as our Core Banking System, Tablet Based Lending and Mobile Payment Systems.
Run comprehensive assessments of system, operational and end-user requirements.
Manage partner/supplier sourcing, assessment and contracts according to criteria, and maintain relationship through the completion of the project.
Oversee new platform testing and develop and facilitate workforce trainings in Yangon and in the field.
Manage, coach and develop the capacity of the Core Banking Operations Assistant Manager.
Support organization-wide projects working with other business units and the Digital Initiatives and Data Analytics teams.
Requirements
Hold a bachelor's degree in Computer Science/Technology, Software Engineering, business management or other related fields.
At least 5 years of relevant work experience in leading various IT and technology infrastructure projects.
Excellent communicator in Myanmar and English.
Keen ability to develop digital solutions that meet business needs.
Continuous learner who stays on top of new technologies and trends.
Strong stakeholder and vendor management.
Motivated by the ability to drive positive social impact.
Able to multi-task in a fast-paced work environment.
Willing to travel to rural communities as necessary.
Benefits
1. Competitive salary and benefits
2. Help shape Myanmar's microfinance landscape
3. An environment that welcomes innovation and encourages new approaches
4. A fast-growing business which invests in its people, offering extensive opportunities for professional growth and career development
5. Talented, forward-thinking colleagues
6. Collaborative office environment
7. Annual performance bonuses