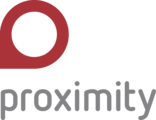 Description
Your Mission
As an Internal Auditor, you will contribute to Proximity's expansion by making sure we grow responsibly and proper risk management policies and procedures are in place. We're growing quickly and we're currently helping rural farmers access farm technology, agronomy services and affordable credit. We have created Myanmar's largest agricultural platform and specifically develop products and services that boost the incomes of rural entrepreneurs. To achieve this goal, we need the help of an Internal Auditor to help us manage risk within the organization across all sectors, from HR to our operations. If you're passionate about applying your accounting skills in a meaningful field, join us at this exciting moment in the development of our social enterprise.
What You Will Do

Carry out audit assignments according to the standards for Professional Practice of Internal Auditing.
Audit cash and accounting transactions, and monitor adherence with our internal policies.
Ensure that supporting documents are complete, correct and appropriately approved.
Oversee operations processes to confirm they are aligned with internal guidelines.
Undertake field visits to speak directly to clients and verify they have been sufficiently informed about their rights and obligations of our services.
Requirements
Strong technical skills and a high level of integrity and maturity to deal with complex issues, often involving staff
Familiar with international auditing standards and methodologies
At least two years' experience, preferably in auditing or internal controls
A strong written and verbal communicator, with a high level of English language abilities preferred
A great collaborator, someone able to work with a team to identify problems and provide advice on appropriate solutions
Benefits
1. Competitive salary with medical benefits
2. Nearly limitless opportunities for professional growth & career development
3. Talented, forward-thinking colleagues
4. World-class training opportunities through our Proximity School
5. Chance to build a unique, nationwide operation in a frontier market
6. Amazing office environment with in-house café
7. Potential for international travel to conferences & special events
8. Annual performance bonuses
9. Change lives for the better, doing groundbreaking, unprecedented work in Myanmar
About Us
Proximity Designs is an award-winning social business in Myanmar. We design and deliver affordable, income-boosting products that complement the entrepreneurial spirit of rural families.
Launched in 2004, we've created Myanmar's largest agricultural services platform — farm technology, advising and finance — to help small family farms be profitable. Across our platform, we're now engaging with over 100,000 new customers a year, on top of the 550,000 we've already served. These families see an average of $250 annual income increase as a result — a life-changing amount for those living on less than $3 a day.
By using human-centered design, we listen, observe and learn from our customers. From this deep knowledge, we design and bring to market products and services to meet their changing needs. Today the scope of our network reaches nearly 80 percent of the farming population. We have customers in the Ayeyarwady Delta, Lower Myanmar, the central Dry Zone and the Shan hills.