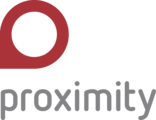 Head of Human Resources - Proximity Finance
Description
Create extraordinary impact on Myanmar's emerging leaders


Proximity Finance is looking for an ambitious and resourceful manager motivated to help grow our pool of talented employees who do amazing work serving Myanmar's rural families.

This is a unique position for a leader who is inspired to shape Myanmar's emerging leaders and broader society. Any organization working in Myanmar faces deep and complex human resource challenges, especially the lasting effects of generations of isolation, authoritarian rule, internal conflict and colonialism. Decades of neglect in Myanmar's health and education have impacted people everywhere throughout Myanmar society. This job is a significant opportunity to make progress on boosting Myanmar's own abilities, by investing in leaders and future leaders. There will be opportunity to inject fresh thinking, equip employees with greater understanding and vision for progress for the country, and work toward a hopeful future for all in Myanmar.

This is an exciting opportunity to make your mark on designing creative programs that recruit, retain and take our diverse and ambitious employees to the next level. You'll impact Proximity employees across all our social businesses and geographies. If you are results-driven, a self-starter, and ready to do the best work of your life, this position has it all.




About us

Launched in 2012 by parent company Proximity Designs, Proximity Finance provides capital to smallholder farmers in Myanmar so they can invest in their farm enterprises and improve productivity and incomes. As one of the few financial service providers serving rural customers, the company has grown rapidly over the past five years and now serves nearly 100,000 borrowers across 1,800 villages. Most of its 400 staff operates out of sixteen branch offices located in rural townships. This is a significant time to be leading Proximity Finance.

Our People Operations Team serves our 400 employees nationwide and works to onboard, grow, engage and retain talent across all our business units and teams. Our People Operations team is a small, diverse group and includes human resource gurus, curriculum designers, and technical product trainers.

Based in our Yangon headquarters, the Head of Human Resources, Proximity Finance will collaborate with the entire people operations team, leading a group of four to design and implement a strategy for how Proximity will attract, retain and develop remarkable, high-performing staff across Myanmar. The talented individuals you attract to Proximity will be directly responsible for delivering affordable, income-boosting products and services to thousands of rural farming families.




What You Will Do


As Head of Human Resources, Proximity Finance, you will work closely with the Head of Human Resources, Proximity Designs, to ensure top quality services for high quality hires, a world-class leadership development program, innovative and attractive compensation and benefits plan for employees, and building a strong performance management culture where every employee can realize their potential and contribute to improve the lives of rural families in Myanmar. You will work with senior managers across the organization to make sure their employee needs are being met.




In addition to assisting the Head of Human Resources, you will focus on the following priorities:

1. Setting a clear, leadership development plan

Develop a detailed strategy and program that identifies and develop talented employees by providing a roadmap for leadership opportunities and channels. This will include defining key traits of effective Proximity leaders, adopting an appropriate leadership development framework and implementing strategies aligned with Proximity culture and values. Analyze and identify key indicators that can be regularly monitored, measured and acted on. Engage with Proximity School to drive succession planning as part of the senior leadership development program.

2. Recruiting and retaining talent

Attract, retain, develop exceptional talent who can amplify the social impact and financial results of Proximity. This will include ensuring quality of hire by evaluating the current interviewing and selection strategy, processes, formats, and redesigning written tests, structured interview questionnaires), harnessing social media networks and building external networks to attain a constant pipeline of top talent. In addition, you will conduct data analysis to identify trends, offer recommendations to improve our recruitment strategy, workflows, increase efficiencies and improve the overall candidate experience. Assist with special recruitment projects including targeted campaigns, candidate screening and evaluation and special events.

3. Champion the performance management process


Coordinate and execute the performance review process for employees (timing, follow-up, changes in pay and etc.) Coordinate and execute the Performance Goal Setting process for employees and support all managers through the performance management process, assisting with feedback conversations, progressive discipline and performance improvement plans. Glean key insights from performance goal setting and reviews to understand talent gaps and improve the performance management system. Support the Head of People Operations in creating, implementing, monitoring, and revising the performance management culture, and related internal communications and training. Deliver trainings on coaching and mentoring in collaboration with Proximity School.

4. Prepare and manage internal employee communications related to key topics


Manage and prepare clear and effective internal employee communications related to a variety of topics including recruitment, leadership development and performance management processes.

5. Manage the leadership development team

Groom, coach, and develop team members to acquire the right job skills for implementing leadership development strategy. Craft jobs for individual team members to ensure they are stretched, energized, and excited to contribute to the mission of the organization. Conduct regular and ongoing check-ins with team members, quarterly performance conversations, and bi-annual performance reviews for promotion, job rotations, and salary adjustments. In addition, you will support the Compensation and Benefits manager in improving Proximity's benefits strategy and plan.
Requirements
Bring your wealth of successful management and leadership experience to inspire others (at least five years of HR Leadership Role).
Are an analytical and intellectually curious manager with proven ability to develop complex and detailed plans (MA degree is preferred).
Have experience developing and implementing new initiatives to motivate and develop people.
Have an aptitude for critical thinking and creative problem solving.
Have the ability to use data to tell a story and influence others.
Are highly adaptable.
Are an excellent communicator in both Myanmar and English languages - verbal, written and presentation skills.
Care about social impact, particularly helping rural farm families out of poverty.
Benefits
Join an award-winning and growing social business.
Grow a new generation of leaders who come from all corners of the country.
Bring innovative products and services at scale to underserved rural families.
Engage with thought partners, supporters, innovators and investors from leading global institutions.
Work at a highly open, collaborative workplace alongside passionate local and international colleagues.