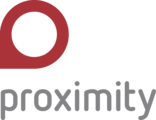 Head of Internal Audit, Proximity Finance
Description
Create extraordinary impact on rural people living in Myanmar
We are looking for an experienced internal audit manager who is passionate about bringing new and impactful financial and advisory services to underserved, smallholder farmers. This is a unique position for a seasoned internal auditor with a background in financial services. There will be an opportunity to lead our corporate internal audit function and help our micro finance company maintain high international standards of financial accountability, transparency and performance.
About us
Launched in 2012 by parent company Proximity Designs, Proximity Finance provides capital to smallholder farmers in Myanmar so they can invest in their farm enterprises and improve productivity and incomes. As one of the few financial service providers serving rural customers, the company has grown rapidly over the past five years and now serves nearly 90,000 borrowers across 1,800 villages. Most of its 350 staff operates out of sixteen branch offices located in rural townships.
This is a significant time to be joining Proximity Finance. Our aim is to become the largest full service provider of financial services to the rural sector in Myanmar, providing not just crop loans, but affordable insurance, savings, and other specialized loan products developed specifically to boost the incomes of Myanmar's farmers. To achieve this goal, the Head of Internal Audit will ensure that the company grows responsibly and that proper risk management policies and procedures are in place.
What You Will Do
As Head of Internal Audit, you will be responsible for the Internal Audit Department within Proximity Finance and oversee all internal audit activities including preparations, execution, dissemination of audit reviews, reporting to internal and external stakeholders as well as leading a team of internal auditors in accordance with international best practices and national laws. To provide for independence of the internal audit department, the Head of Internal audit will report functionally to the Audit Committee of the Board of Directors and administratively to the CEO of Proximity Finance. In case of conflict, the Board's Audit Committee has the right of final decision.
In addition to leading and managing internal audit functions, you will focus on the following strategic priorities:
1. Ensure internal audit requirements are fulfilled in accordance with internal policies, procedures as well as external regulations

Ensure compliance of Proximity Finance's operations with external legislation and regulatory policies and adherence to the company's approved organizational policies and procedures. Make appropriate recommendations to improve the effectiveness of the running of the company and its internal control system. Ensure existing procedures are effective, efficient and in compliance with the laws and regulations of Myanmar.
The Head of Internal Audit will be authorized to access all information with regards to all staff members, organizational units, processes, documents, internal and external transactions and relations of Proximity Finance. The Head of Internal Audit is not authorized to perform any operational duty for Proximity Finance, initiate or approve any transaction external to Internal Audit Department nor direct any employee outside of the Internal Audit Department.
2. Manage a team of internal auditors

Lead a team of internal auditors ensuring objective and independent staff. Act as a role model on transparency, openness and adherence to policies and procedures. Act as a leader for audit teams in different audit assignments, perform audit fieldwork and supervise the preparation and execution of audit assignments. Ensure conformance of the Internal Audit Department staff members' activities with defined standards, plans, budgets and audit programs. Develop and maintain an internal staff capable of accomplishing high quality audit assignments and continuously develop knowledge.

3. Manage the internal audit function and activities

Develop, implement and update policies, procedures and other guidelines and tools for the Internal Audit Department. Plan and organize the activities of the Internal Audit Department, including the annual audit plan while assuring a balanced audit plan between field and HQ units. Consider priorities, based on risk and other relevant observations in setting the annual audit plan. Conduct special audits/investigations as requested by the Board, the Audit Committee or the General Manager in case of irregular events. Work closely with Operations team to discuss audit observations and recommendations with staff. Ensure a meaningful, concise and risk-based approach for the Internal Audit Department in a comprehensive manner ranging from planning, preparation and execution of audit assignments to reporting.
Update, maintain and disseminate Follow Up list to state audit findings, recommendations and action plans. Set and maintain budget of the Audit Department and observe that funds and assets of the Company are handled in a responsible manner. Anticipate, identify and promptly address issues concerning the Internal Audit Department and ensure the approach, tools and skills of the Department are up-to-date and relevant to the size and complexity of operations.
4. Liaise with the Audit Committee of the Board and other relevant Parties

Assist the Audit Committee of the Board of Directors to support Proximity Finance's mission and objectives. Ensure reliable and integral submission of information to the Audit Committee in a regular and open manner. Act as Secretary to the Audit Committee. Effectively communicate with the Central Bank, External Auditor and other relevant bodies. Assist with external audit reviews.
5. Fraud Detection

Always be vigilant to detect fraud and irregular activities. Initiate appropriate investigations and collect evidence, proof of fraudulent activities and staff or other people being involved. Initiate immediate action to prevent further fraudulent actions and prevent further damages. Immediately exchange relevant observations with the Board, Audit Committee and or senior management.
Requirements
As Head of Internal Audit, you will bring your wealth of commercial banking/finance experience and accounting skills to this forward-thinking organization.
You will have professional internal auditing experience in a financial institution.
You are fluent in the internal audit process and comfortable leading a team through it.
You have the ability to express ideas clearly and build on the ideas of others.
You will be a collaborative and inspirational manager in a challenging and fast-paced environment, with the interpersonal skills and gravitas to lead and motivate a team.
You are willing to go the extra mile, and motivated to invest in staff and deepen the company's professionalism.
You enjoy fieldwork (visiting villages, farmers and their fields) and have experience working in rural areas.
Your ability to execute is a must.
You will be an impact-driven, intellectually curious, tech savvy and strategic thinker.
Benefits
Join an award-winning and growing social business.
Provide leadership to a team of talented, emerging Myanmar leaders.
Help bring innovative and high quality financial services at scale to a large, underserved frontier market.
Pioneer the use of technology and seize big opportunities to leapfrog.
Engage with thought partners, supporters, innovators and investors from leading global institutions.