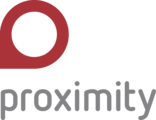 Business Intelligence Analyst
Description
Your Mission

On this young Data Analytics Team, you will help bring to life one of the biggest and in-depth agricultural databases in Myanmar. By utilizing your skills, you will play a role in delivering the right visualization, dashboard and analysis to the end-users of the organization. You will identify new data collection points to expand our knowledge base and ultimately shape our business strategy and how we serve our customers. You will work closely with your manager to shape the team's direction and build a new team from scratch. Bring world-class analytics to profoundly transform the agriculture sector in Myanmar as well as the global social enterprise community.
What You Will Do
Proactively communicate and collaborate with business units to understand problems and provide solutions
Pull the right data from appropriate data sources and oversee/manage the ETL processes, providing the appropriate levels/slices of data needed for respective end-users
Maintain query updates, automated scheduling of ETL and dashboard updates, and monitor the data input qualities
Develop user-friendly dashboards and reporting tools with the right visualizations and storyboard for respective teams
Train the data and managerial teams on how to best utilize the dashboards
Provide ad-hoc reports/analysis upon request
Requirements
Educational background in quantitative fields such as economics, mathematics, computer science or statistics.
Deep Understanding of Database System: Proficient with relational database and able to link up, group, summarize, filter, etc. different data sources.
Strong Technical Skills: Comfortable writing SQL scripts; advanced skills in Excel including pivot table, vlookup, nested formulas, power query and DAX. Experience with data visualization and ETL tools (Power BI, Tableau, Alteryx, etc.) strongly preferred. Statistical/programming languages such as R and Python are preferred, but not required.
Business Acumen Combined with Analytic Thinking: Strong understanding of business processes and structures in order to identify business-relevant problems and provide analysis.
Ambitious Learner: Motivated and driven professional who is excited to take on new challenges and not afraid to learn new skills to tackle whatever comes your way. It is important that you are ready to take ownership of the role and find new insights and problems without explicit direction.
Team Player: Eager to work closely with the team and committed to developing and being a part of a strong and supportive team culture. Willing to go out of your way to support data analysts and others to help solve problems.
Bilingual: Fluency in Burmese and English, to ensure you can write and speak clearly with the team.
Benefits
1. Competitive salary with medical benefits
2. Nearly limitless opportunities for professional growth & career development
3. Talented, forward-thinking colleagues
4. World-class training opportunities through our Proximity School
5. Chance to build a unique, nationwide operation in a frontier market
6. Amazing office environment with in-house café
7. Potential for international travel to conferences & special events
8. Annual performance bonuses
9. Change lives for the better, doing groundbreaking, unprecedented work in Myanmar
About Us
Proximity Designs is an award-winning social business in Myanmar. We design and deliver affordable, income-boosting products that complement the entrepreneurial spirit of rural families.
Launched in 2004, we've created Myanmar's largest agricultural services platform — farm technology, advising and finance — to help small family farms be profitable. Across our platform, we're now engaging with over 100,000 new customers a year, on top of the 550,000 we've already served. These families see an average of $250 annual income increase as a result — a life-changing amount for those living on less than $3 a day.
By using human-centered design, we listen, observe and learn from our customers. From this deep knowledge, we design and bring to market products and services to meet their changing needs. Today the scope of our network reaches nearly 80 percent of the farming population. We have customers in the Ayeyarwady Delta, Lower Myanmar, the central Dry Zone and the Shan hills.