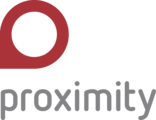 Financial Services Designer
Description
Your Mission

We are looking for an experienced service designer who is passionate about bringing new and impactful financial and advisory services to underserved, smallholder farmers. This is a unique position for a seasoned service designer with a background in financial services. There will be a new opportunity to reshape microfinance and build on many successful elements of the microfinance model, to create more impactful farm lending and savings models and approaches. There will also be opportunity to couple loan products with existing complementary farm technologies and agronomic advisory services offered by Proximity Designs.

This is a significant time to be joining Proximity. The Service Designer will build on a strong organizational infrastructure and customer base, and evolve the financial products and agronomy services needed to generate impact and deliver superior service to underserved farmers. For example, one of our three businesses serving farmers, Proximity Finance, provides capital so smallholder farms can invest in their enterprises and improve productivity and incomes. As one of the few financial service providers serving rural customers, our business has grown rapidly over the past five years and now serves nearly 100,000 borrowers across 1,800 villages.

As the Service Designer, you'll be joining Proximity's Labs Team, that draws on our organizations's deep rural knowledge, a history of innovative product design, trusted brand and unprecedented go-to-market capabilities. Our strong team of Burmese and international talent has a proven record of successfully operating in Myanmar's challenging environment, a passion for impact and empathy for our rural customers.

What You Will Do
You will join Proximity Labs, our multi-disciplinary design team, and work on various service design projects for our smallholder farm customers. Your primary focus will be on financial service design.
Your approach to financial services design includes a solid understanding of finance/banking processes and farmers' cash flow, rapid prototyping in the field and strong analytical skills. While leading service design teams, you will:
Conduct design research to understand the fast-changing financing needs of farmers in Myanmar. Turn insights about farmer behavior and needs into tangible concepts and financial products, including research, synthesis, insights, building concepts, detail design and implementation.
Analyze the impact of specific financing products and whether they should be scaled as a distinct product or part of an integrated set of solutions for customers. Move quickly into prototyping solutions at various levels of refinement.
Guide design and research efforts and look for opportunities to maximize the impact of our financial products on farm households; this can be done by offering complementary farm technologies and agronomy advisory services through Proximity Designs' subsidiary businesses.
Work as a multi-disciplinary designer across our other farm technology and agronomic advisory services businesses.
Successfully launch innovative financial products, through an iterative process of detailed implementation design.
Understand and consider the evaluation and measurement of the impact of our financial services on customers, to ensure our products are creating significant income gains for farmers.
Develop and deliver clearly written progress reports, documentation and presentations.
Guide and mentor other local designers and support them in learning new skills.
Requirements
As the Service Designer, you will bring your wealth of international and commercial (preferably frontier markets) banking/finance experience and business acumen to this forward-thinking organization.
You will have professional service design experience in a design consultancy or a financial institution leading multidisciplinary design teams.
You are fluent in the full design process – from research and synthesis, ideation, prototyping and strategy to implementation – and comfortable leading teams through it.
You have the ability to express ideas clearly and build on the ideas of others.
Your ability to execute is a must.
You will be an impact-driven, intellectually curious, tech savvy and strategic thinker.
You enjoy fieldwork (visiting farmers and their fields) and have experience designing financial service products that are desirable and impactful for low-income customers, simple and scalable.
You will be a collaborative and inspirational manager in a challenging and fast-paced environment, with the interpersonal skills and adaptability to lead and motivate multi-disciplinary and cross-cultural teams.
You are willing to go the extra mile, and motivated to invest in local staff and deepen the organization's professionalism.
Benefits
Join an award-winning and growing social business.
Design and bring innovative and impactful services at scale to a large, underserved frontier market.
Collaborate with talented, forward-thinking colleagues.
Contribute towards the development of an inspiring team of emerging Myanmar leaders.
Pioneer the use of new delivery channels for services through technology and seize big opportunities to leapfrog.
Engage with thought partners, supporters, innovators and investors from leading global institutions.
Competitive salary and benefits.
About Us
Proximity Designs is an award-winning social business in Myanmar. We design and deliver affordable, income-boosting products that complement the entrepreneurial spirit of rural families.
Launched in 2004, we've created Myanmar's largest agricultural services platform — farm technology, advising and finance — to help small family farms be profitable. Across our platform, we're now engaging with over 100,000 new customers a year, on top of the 550,000 we've already served. These families see an average of $250 annual income increase as a result — a life-changing amount for those living on less than $3 a day.
By using human-centered design, we listen, observe and learn from our customers. From this deep knowledge, we design and bring to market products and services to meet their changing needs. Today the scope of our network reaches nearly 80 percent of the farming population. We have customers in the Ayeyarwady Delta, Lower Myanmar, the central Dry Zone and the Shan hills.