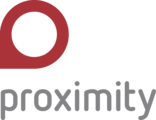 Description
Overall Purpose of the Job
The purpose of this role is to provide management and the board of directors with assurance of effective and robust risk management and monitored controls. The incumbent will be responsible to develop and ensure that effective and efficient systems of risk management policies and procedures are in place and, at all times, implemented correctly, so as to fosters a culture of accountability, transparency, integrity and honesty. While overall accountability of risk management sits with the Proximity Finance CEO and Management Team, the incumbent will act as an extra line of defence and the champion when it comes to risk management.
Key Responsibilities
Planning
• Develops and submits for approval to the CEO annual risk management plan that outlines the activities to be undertaken by the Risk Department.
• Builds- up and manages the implementation of Risk Management Framework. Risk Management
• Builds- up and effectively manages a team of risk officers conduct branch reviews and quality controls.
• Develops risk management policy, principles, process, methodologies and standards and monitors their proper implementation.
• Collaborates closely with Business Units to ensure control of Credit and Operational Risks.
• Develops and implements risk management tools that clearly articulate the needs of Proximity and effectively assess the different risks, e.g. Financial, Operational, Social and Strategic Risks.
• Conducts risk assessments on the company business situations, economic trends, future customer needs, company past performance, its key assets and areas of weakness and strengths.
• Calculates the degree of risks involved owing to changes the major management decisions, e.g. new product, new partnership, geographical expansion, branch opening etc.
• Identifies risks inherent in MFI's business and measure and prioritize identified risks and develop adequate risk mitigating factors.
• Prepares practical contingency and risk management plans.
Reporting
• Prepares risk assessment, evaluation reports on changes and trends that will have impact on company operations to the CEO.
• Maintains and update corporate level risk data base of Proximity Finance.
• Provides support to the CEO and other managers in monitoring whether the actions to rectify the reported risks acknowledged by senior management team are undertaken promptly.

Requirements
• Minimum of Bachelor degree in Business Administration/ Management/Economics/Accounting (MA/MBA holders are preferred)
• + 5 years of experience in operations as manager or head of branches with good understanding of lending and cash management
• Determined personality with initiative, perseverance and the ability to motivate and manage a team
• Knowledge of risk management methodologies
• Ready to comply and live up to and in accordance with Proximity's Mission, culture and values
• Good analytical and evaluation skills
• Be proficient in Microsoft office applications
• High level of customer service and strong willingness to work in the field
Benefits
1. Competitive salary with medical benefits
2. Nearly limitless opportunities for professional growth & career development
3. Talented, forward-thinking colleagues
4. World-class training opportunities through our Proximity School
5. Chance to build a unique, nationwide operation in a frontier market
6. Amazing office environment with in-house café
7. Potential for international travel to conferences & special events
8. Annual performance bonuses
9. Change lives for the better, doing groundbreaking, unprecedented work in Myanmar