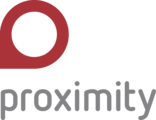 Description
Your Mission

Ensure the Creative Services team runs smoothly, managing projects and helping deliver them on time and on budget. You have the unique opportunity to work and learn from diverse teams and projects. Bring your detail-oriented approach and experience in project management to a growing team of strategists, designers, writers and photographers.

What You Will Do
Project scoping: assess the breadth and depth of requested projects.
Project planning: work with Marketing and Creative Services to create a plan for delivery of projects; identify key deadlines and what tasks need to be completed in order to deliver on spec and on time.
Brief management: ensure that briefs to Creative Services are clear and contain all necessary information; facilitate conversations at briefing stage that will ensure clarity around expectations.
Manage timelines: create a project plan for projects, making sure all involved are aware of it and keep to it as far as possible; proactively manage delays, and find solutions.
Workflow management: plan projects across the quarter in such as way as to smooth demand on Creative Services as far as possible; manage Gantt chart of the budget year's total projects for all business units and shared services, and keep it updated.
Coordination: coordinate with business units to receive content within deadlines; keep business units on schedule in providing content or information.
Communication: act as a bridge between the business units, Marketing and Creative Services, sharing information both ways, keeping everyone informed about the status of a project, and flagging any potential problems.
Resource management: helping ensure we have necessary resources in place to meet the workload and timelines, recommending when we need to draw on freelance or outside help.


Requirements
You have 3 years of work experience in project management.
You are familiar with project planning, Gantt charts and working with designers to ensure production meets the creative vision.
You can work effectively through high volumes and meets tight deadlines.
You have an eye for detail and quality.
You are collaborative with a great attitude.
You have excellent verbal and good written communication skills in both English and Burmese.
Not required but preferred: you have experience managing production vendors and/or working with designers to ensure production meets the creative vision.
About Proximity Designs
Proximity Designs is an award-winning social business in Myanmar. We design and deliver affordable, income-boosting products that complement the entrepreneurial spirit of rural families.
Launched in 2004, we've created Myanmar's largest agricultural services platform — farm technology, advising and finance — to help small family farms be profitable. Across our platform, we're now engaging with over 100,000 new customers a year, on top of the 550,000 we've already served. These families see an average of $250 annual income increase as a result — a life-changing amount for those living on less than $3 a day.
By using human-centered design, we listen, observe and learn from our customers. From this deep knowledge, we design and bring to market products and services to meet their changing needs. Today the scope of our network reaches nearly 80 percent of the farming population. We have customers in the Ayeyarwady Delta, Lower Myanmar, the central Dry Zone and the Shan hills.
Benefits
1. Competitive salary with medical benefits
2. Nearly limitless opportunities for professional growth & career development
3. Talented, forward-thinking colleagues
4. World-class training opportunities through our Proximity School
5. Chance to build a unique, nationwide operation in a frontier market
6. Amazing office environment with in-house café
7. Potential for international travel to conferences & special events
8. Annual performance bonuses
9. Change lives for the better, doing groundbreaking, unprecedented work in Myanmar