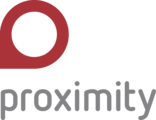 Business Operations Manager (Proximity Finance)
Description
About us
Proximity Designs is an award-winning social business in Myanmar. We design and deliver affordable, income-boosting products that complement the entrepreneurial spirit of rural families.
Launched in 2004, we've created Myanmar's largest agricultural services platform — farm technology, advising and finance — to help small family farms be profitable. Across our platform, we're now engaging with over 100,000 new customers a year, on top of the 550,000 we've already served. These families see an average of $250 annual income increase as a result — a life-changing amount for those living on less than $3 a day.
By using human-centered design, we listen, observe and learn from our customers. From this deep knowledge, we design and bring to market products and services to meet their changing needs. Today the scope of our network reaches nearly 80 percent of the farming population. We have customers in the Ayeyarwady Delta, Lower Myanmar, the central Dry Zone and the Shan hills.

About Farm Finance: Proximity Finance
We believe rural farmers deserve the same access to capital as people living in cities. Building on our decade-long relationship with rural farmers and intimate knowledge of the risks and opportunities, we bring finance to the farm. We provide a suite of low-interest rate loans designed to meet rural families' unique needs: The Crop Loan, Small Business Loan, Livestock Loan and On-the-go Loan. These four innovative loan products help farm families and rural entrepreneurs stabilize their finances, get rid of high interest debt, and launch themselves into an upward financial spiral for good.
Your Mission
The Business Operations Manager is a key member of the Proximity Finance, helping to shape the plans and policies of our dynamic, fast growing organization. Reporting to the Chief Operations Officer, s/he is responsible for the implementation, performance and control of the business operations of the organization. S/he will also work with local staff to build management capability, develop and strengthen key operational policies, while managing robust business growth through our network of branches.

Meet Your Team
The candidate must have empathy for Proximity's mission of poverty alleviation in the rural sector and be excited by this unprecedented opportunity to build a new financial institution in a rapidly evolving marketplace. They must be adaptable and flexible in their outlook to meet new challenges and opportunities as they arise. The candidate needs to have experience working in a multi-cultural environment and be prepared to develop and mentor staff. We are looking for a person who is
excited by innovation; and who has experience introducing ground-breaking technologies or business models for financial inclusion.

What You Will Do
The Business Operations Manager will provide necessary management ensuring target achievement in line with budget while maintaining effectiveness and efficiency of the branches, team development, team morale and implementation of operation/credit policies at various levels of operation. Main areas of responsibility include:

Planning, follow up, implementing, monitoring and reporting:
- Develop, prepare, submit and distribute branch operation reports as well as other necessary reports to Cash flow, ALCO, branch offices, senior management team in a timely manner.
- Strengthen the branch performance reporting system, including loan operations, portfolio quality, outreach, liquidity, and competitive environment.
- Ensure Proximity Finance's annual operational plans and budgets are achieved, variances (if any) are properly identified and explained and corrective actions are taken.
- Manage credit risk through regular analysis and evaluation.
- Follow up with audit findings and recommendations on operation.
- Support branch management in their preparation of annual operational plans and budgets.
- Comply with regulatory benchmarks prescribed by Central Bank, Financial Regulatory Department and industry best practices.
- Conduct regular scheduled visits/surprise visits to ensure efficient and effective implementation of policies/procedures/plans.

Operational procedures and compliance:
- Develop and strengthen regularly on the policies, procedures and controls of the institution relating to credit analysis, loan
processing, loan disbursement/collection, cash handling and delinquency management.
- Strengthen staff compliance on internal controls and procedures to ensure process efficiency and portfolio quality.
Field staff management, capacity building and development:
- Working with Training Lead regularly to ensure that branch managers and loan officers are adequately equipped with the skills they need to operate at a high standard of timeliness and responsibilities.
- Working with People Operations team on recruitment and planning to ensuring appropriate staff level and quality of recruits.
- Contribute to the development of a performance evaluation program and compensation strategy that will be effective in attracting, motivating and retaining quality Branch Managers and Loan Officers.

Project management
- Lead side projects as assigned by Head of Business Operation Manager.
Requirements
• Degree in Business, Finance or related field;
• At least five years' experience in microfinance institution management at both field and head office level.
• Strong experience and proven track record operational planning
• Knowledge of a wide range of microfinance products. Experience with agricultural microfinance is an advantage.
• Solid understanding of microfinance operational procedures, risk management, delinquency management, controls and processes.
• Strong analytical, interpersonal, communication, and influencing skills;
• Ability to delegate effectively and show commitment to the long-term development of the team through coaching and mentoring;
• Comfortable in a fluid environment; self-directed, flexible, and creative;
• Ability to handle multiple, complex tasks concurrently
• Burmese speaker a must; ability to speak English is an advantage
• Willingness to be based in Yangon, with frequent travel throughout Myanmar.
• High integrity, role model as leader
Benefits
9 Reasons to Join Proximity
1. Competitive salary with medical benefits
2. Nearly limitless opportunities for professional growth & career development
3. Talented, forward-thinking colleagues
4. World-class training opportunities through our Proximity School
5. Chance to build a unique, nationwide operation in a frontier market
6. Amazing office environment with in-house café
7. Potential for international travel to conferences & special events
8. Annual performance bonuses
9. Change lives for the better, doing groundbreaking, unprecedented work in Myanmar