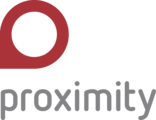 Credit Monitoring Manager ( Proximity Finance)
Description
About us
Proximity Designs is an award-winning social business in Myanmar. We design and deliver affordable, income-boosting products that complement the entrepreneurial spirit of rural families.
Launched in 2004, we've created Myanmar's largest agricultural services platform — farm technology, advising and finance — to help small family farms be profitable. Across our platform, we're now engaging with over 100,000 new customers a year, on top of the 550,000 we've already served. These families see an average of $250 annual income increase as a result — a life-changing amount for those living on less than $3 a day.
By using human-centered design, we listen, observe and learn from our customers. From this deep knowledge, we design and bring to market products and services to meet their changing needs. Today the scope of our network reaches nearly 80 percent of the farming population. We have customers in the Ayeyarwady Delta, Lower Myanmar, the central Dry Zone and the Shan hills.

About Farm Finance: Proximity Finance
We believe rural farmers deserve the same access to capital as people living in cities. Building on our decade-long relationship with rural farmers and intimate knowledge of the risks and opportunities, we bring finance to the farm. We provide a suite of low-interest rate loans designed to meet rural families' unique needs: The Crop Loan, Small Business Loan, Livestock Loan and On-the-go Loan. These four innovative loan products help farm families and rural entrepreneurs stabilize their finances, get rid of high interest debt, and launch themselves into an upward financial spiral for good.
Your Mission
The position will report to the Business Operations Manager. Credit Monitoring Manager is responsible for all branches' quality of work, overall Area performance and profitability. Acts as an arm of the operation department who will lead and manage the Quality Assurance team and Branch Offices with full focus and authority on operation performance in all branches including meeting the business target and quality standards.
What You Will Do
• Responsible for monitoring and ensuring adherence to organisational policies, procedures and best practices with respect to client acquisition, loan appraisals, loan disbursements, loan collections, overdue loans and default management and client protection.
• Monitor branch systems and processes and identify potential areas for streamlining and increased efficiency.
• Develop and implement effective and respectful recovery of default loans.
• Manage loan default and written off loans with daily/monthly field analysis on delinquent accounts/high risk accounts.
• Conduct in-depth fraud investigations by coordinating with branch manager to check all possible frauds, irregularities, and staff misbehavior, which results/may result in the losses of PF's resources/assets and reputations, and report to Field Operations Manager (FOM) and Business Operations Manager (BOM) for appropriate solutions/actions.
• Strengthening the capacity of branch staff through continuous on the job training regarding lending processes, related procedures and processes.
• Developing contingency plan to reduce credit risk.
• Conduct regular scheduled visits/surprise visits to ensure efficient and effective implementation of policies/processes/plans
• Ensure that internal audit findings are responded and addressed timely and adequately by all the branches under his/her custody. Provide necessary support to branch staff so that they can respond and address to the audit findings effectively
• Ensure timely reporting of the Weekly and Monthly Branch Productivity Report from all branch offices.
• Provide feedback and suggestions to Branch Managers on the areas of improvement within the branch.
• Review the reports submitted from the branch offices and analyze the branch performance and quality standards
• Submit Branch Quality Report on a monthly basis to COO with copy to CEO.
Requirements
• University degree preferably in Accounting, finance, economics or any relevant management course
• Minimum 3 years specific Microfinance experience and 2 years as branch manager or area manager with knowledge of financial statements, cash flow analysis, delinquency analysis, and industry/market credit research
• Proven team work and leadership skills to work independently with little supervision.
• A thorough understanding of microfinance reporting indicators combined with excellent analytical skills and the ability to quickly understand and process operations data
• Organized, systematic and process oriented with good administrative skills;
• The capacity to work under pressure, priorities multiple tasks and meet deadlines
• Highly developed communication, negotiation, and problem solving skills
• Ability and willingness travel extensively to the branches and villages of operations in his/her area.
• Capacity to understand and be true to PF mission and values
Benefits
1. Competitive salary with medical benefits
2. Nearly limitless opportunities for professional growth & career development
3. Talented, forward-thinking colleagues
4. World-class training opportunities through our Proximity School
5. Chance to build a unique, nationwide operation in a frontier market
6. Amazing office environment with in-house café
7. Potential for international travel to conferences & special events
8. Annual performance bonuses
9. Change lives for the better, doing groundbreaking, unprecedented work in Myanmar