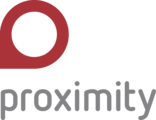 Donor Reporting Associate
Description
Your Mission

You will support the Donor Relations Team and Finance Team in the preparation of financial reports for our donors. Working closely with the Planning and Performance Manager you will be involved in the preparation of funding proposals and the production of internal reports on expenditure against project budgets. You will also review and monitor the expenditures of the Donor Relations Team.
What you will do
Donor reporting: Work with the Donor Relations team and Finance team to prepare the budgeting, cash flow and expenses reports. Maintain file records of donor grants received and ensure that all grant income is promptly accounted, applied and recorded.
Management of accounts reporting and budget preparation: Liaise with project coordinators in the preparation of project budgets. Produce quarterly expenditure reports against consolidated project budgets.
Audit report preparation: Collaborate and schedule the periodic audit reports for external auditors and specific donors. Assist the Finance Manager in the preparation of accounts for the annual audit.
Financial systems development and financial management: Provide technical support to the Planning and Performance Manager in training employees around budget preparation and account management and analysis.
Coordination: Assist the Donor Relations Team in the preparation of annual/quarterly budgets and ensure the entire budget preparation process runs smoothly and meets deadlines.
Requirements
A minimum four years of financing and account managing experience and financial reports
Familiar with accounting software (e.g SAP, MYOB, etc)
Experience in charity finances involving multiple projects co-funded by several donors.
Experience in general ledgers, purchase ledgers and sales ledgers.
Accounting qualification in ACCA, or a degree in accounting.
Able to prioritize work and meet deadlines.
Can work under pressure and absorb information quickly.
Can write, type, and speak fluently in Burmese and English.
Benefits
1. Competitive salary with medical benefits
2. Nearly limitless opportunities for professional growth & career development
3. Talented, forward-thinking colleagues
4. World-class training opportunities through our Proximity School
5. Chance to build a unique, nationwide operation in a frontier market
6. Amazing office environment with in-house café
7. Potential for international travel to conferences & special events
8. Annual performance bonuses
9. Change lives for the better, doing groundbreaking, unprecedented work in Myanmar
About Proximity Designs
Proximity Designs is an award-winning social business in Myanmar. We design and deliver affordable, income-boosting products that complement the entrepreneurial spirit of rural families.
Launched in 2004, we've created Myanmar's largest agricultural services platform — farm technology, advising and finance — to help small family farms be profitable. Across our platform, we're now engaging with over 100,000 new customers a year, on top of the 550,000 we've already served. These families see an average of $250 annual income increase as a result — a life-changing amount for those living on less than $3 a day.
By using human-centered design, we listen, observe and learn from our customers. From this deep knowledge, we design and bring to market products and services to meet their changing needs. Today the scope of our network reaches nearly 80 percent of the farming population. We have customers in the Ayeyarwady Delta, Lower Myanmar, the central Dry Zone and the Shan hills.