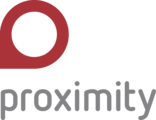 Description
Your Mission
Drive and deliver world class digital projects designed for our 700+ field team. This is a significant time to join Proximity, as our digital transformation is underway, and you will play a key role in achieving a crucial task: improving communication and data flow between the field team and our HQ in Yangon. Take the opportunity to shape how we approach project management and set the quality standard for digital initiatives. Your passion for technology coupled with your organizational and communication skills will make you the ideal partner to design, develop and implement digital projects with our farm technology, finance and agronomy services teams.
What You Will Do
Provide end-to-end project management
Develop detailed project plans, set milestones, forecast budget, and create resource calendars
Organize, manage and execute all phases ensuring projects are delivered on time
Oversee the collection of information and requirements
Develop measurement methods and ROI to indicate project values
Manage stakeholders' expectations and communicate effectively to all working levels
Assemble and coordinate project team members, assign individual work streams, ensuring the completion of tasks
Support in vendor selection processes and manage partners/vendors during project delivery ensuring all quality indicators are met
Set-up operational processes and procedures pre-delivery
Support and manage day-to-day operations after projects go-live
Requirements
Bachelor or higher degree in Computer Science, Software Engineering or equivalent
At least 4 years of experience managing technical projects through the full development cycle, including medium to large scale mobile app projects and similar digital projects
Proven experience using project management methodologies preferably PMP and Agile
Good knowledge of ITIL V3 framework
Understanding of in-source and out-source models
Solid experience as a liaison between the business and technical teams
Tech-savvy and data-driven individual
Strong communication and negotiation skills
Excellent decision-making and leadership skills
Conflict resolution and good stakeholder management experience
Experience working with the procurement team through the sourcing lifecycle is an advantage
Proficient in Myanmar and English
Benefits
1. Competitive salary with medical benefits
2. Nearly limitless opportunities for professional growth & career development
3. Talented, forward-thinking colleagues
4. World-class training opportunities through our Proximity School
5. Chance to build a unique, nationwide operation in a frontier market
6. Amazing office environment with in-house café
7. Potential for international travel to conferences & special events
8. Annual performance bonuses
9. Change lives for the better, doing groundbreaking, unprecedented work in Myanmar
About Us
Proximity Designs is an award-winning social business in Myanmar. We design and deliver affordable, income-boosting products that complement the entrepreneurial spirit of rural families.
Launched in 2004, we've created Myanmar's largest agricultural services platform — farm technology, advising and finance — to help small family farms be profitable. Across our platform, we're now engaging with over 100,000 new customers a year, on top of the 550,000 we've already served. These families see an average of $250 annual income increase as a result — a life-changing amount for those living on less than $3 a day.
By using human-centered design, we listen, observe and learn from our customers. From this deep knowledge, we design and bring to market products and services to meet their changing needs. Today the scope of our network reaches nearly 80 percent of the farming population. We have customers in the Ayeyarwady Delta, Lower Myanmar, the central Dry Zone and the Shan hills.