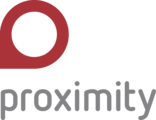 Business Operations Manager
Description
Your Mission

As the Business Operations Manager you will drive operational strategies and develop robust business processes to bring innovative and hands-on farming technology to small farmers across Myanmar. In this vital role, you will impact a core part of our work while motivating a cross-functional team and thriving in a fast-paced environment. You will apply quantitative and qualitative analytical skills in addition to business acumen and operations experience, to address business challenges. Developing comprehensive operational plans, you will lead various operational initiatives at our forward-thinking agricultural organization.
What You Will Do
Develop operational analytics strategies and implement scalable long-term systems and solutions
Translate high-level business problems into questions that can be answered by data-driven analysis
Create hypothetical models and projections based on proposed scenarios
Lead a team of analysts, building their capabilities to achieve their development goals
Determine cross-function key performance indicators, manage systems that regularly measure them and build KPI dashboards
Study operational problems and provide feasible recommendations for implementation
Lead initiatives that drive continuous improvement across functions to achieve operational excellence
Requirements
Strong analytical and business intelligence capabilities, business acumen and operations experience
Excellent in prioritization, multi-tasking and project management
Deep knowledge of business processes and the ability to creatively solve complex problems
Continuously looking for areas of improvement in a commitment to achieve operational excellence
Impact-driven, intellectually curious, action-oriented, tech savvy and a strategic leader with a successful management track record
Collaborative and inspirational manager with the interpersonal skills to lead and motivate multi-disciplined and cross-functional teams
Proficient in Myanmar and English
About Proximity Designs
Proximity Designs is an award-winning social business in Myanmar. We design and deliver affordable, income-boosting products that complement the entrepreneurial spirit of rural families.
Launched in 2004, we've created Myanmar's largest agricultural services platform — farm technology, advising and finance — to help small family farms be profitable. Across our platform, we're now engaging with over 100,000 new customers a year, on top of the 550,000 we've already served. These families see an average of $250 annual income increase as a result — a life-changing amount for those living on less than $3 a day.
By using human-centered design, we listen, observe and learn from our customers. From this deep knowledge, we design and bring to market products and services to meet their changing needs. Today the scope of our network reaches nearly 80 percent of the farming population. We have customers in the Ayeyarwady Delta, Lower Myanmar, the central Dry Zone and the Shan hills.
About Farm Tech: Yetagon Irrigation products
Practical, hands-on technology can dramatically improve the productivity and sustainability of farmland. Our Yetagon products are designed to replace the back-breaking and time-consuming work of hauling water from the well to the fields. A full irrigation set can cost a farmer just $71, but reduce labor time to minutes and increase yields by 33 percent.
At the forefront of farm tech for the last 14 years, we began by introducing the humble treadle pump. Now our portfolio of farm tech products includes sprinkler and drip irrigation, solar-powered water pumps, sensors and precision planting. We're taking new agricultural tech and redesigning it for small-plot growers. All of our products are designed on location by our in-house design lab, based on feedback from farmers.
Benefits
1. Competitive salary with medical benefits
2. Nearly limitless opportunities for professional growth & career development
3. Talented, forward-thinking colleagues
4. World-class training opportunities through our Proximity School
5. Chance to build a unique, nationwide operation in a frontier market
6. Amazing office environment with in-house café
7. Potential for international travel to conferences & special events
8. Annual performance bonuses
9. Change lives for the better, doing groundbreaking, unprecedented work in Myanmar