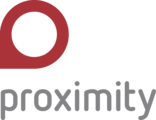 Description
Your Mission
At Proximity Designs, the most important measure of our success is the social impact that our products and services have on entrepreneurial households in rural Myanmar. Every year, the Social Impact team carries out comprehensive impact assessments, interviewing thousands of customers to learn about their lives, incomes and aspirations. As a Research Associate, you will travel to villages across Myanmar to gather and analyze data to measure our social impact and help us make informed decisions about our offerings. Your role in thoughtful and thorough assessments is critical to driving our work forward.
What You Will Do
Proactively participate in all aspects of research projects, from preparation to enumeration, analysis and reporting
Contribute ideas on how to design research methodologies on projects such as sociology-economic impact assessments, market research and policy research
Liaise with our business units to determine appropriate methods and questions for qualitative and quantitative research
Conduct in-depth interviews with Proximity customers and effectively triangulate results
Manage and update sociology-economic and customer data in a timely manner
Constructively communicate findings to internal and external audience
Requirements
Hold a bachelor's degree or higher
Excited to spend up to half your work time traveling around rural Myanmar
Deeply interested to learn about our customers, their success, challenges and goals
Empathy for people and comfortable striking up in-depth conversations with farmers
Team player that can work collaboratively with peers and leaders
Capable of thinking critically and raising fresh ideas regarding how to design and refine research methods, conduct surveys and analyze results
Familiarity with data analysis software like Microsoft Excel and SPSS
Benefits
1. Competitive salary with medical benefits
2. Nearly limitless opportunities for professional growth & career development
3. Talented, forward-thinking colleagues
4. World-class training opportunities through our Proximity School
5. Chance to build a unique, nationwide operation in a frontier market
6. Amazing office environment with in-house café
7. Potential for international travel to conferences & special events
8. Annual performance bonuses
9. Change lives for the better, doing groundbreaking, unprecedented work in Myanmar
About Us
Proximity Designs is an award-winning social business in Myanmar. We design and deliver affordable, income-boosting products that complement the entrepreneurial spirit of rural families.
Launched in 2004, we've created Myanmar's largest agricultural services platform — farm technology, advising and finance — to help small family farms be profitable. Across our platform, we're now engaging with over 100,000 new customers a year, on top of the 550,000 we've already served. These families see an average of $250 annual income increase as a result — a life-changing amount for those living on less than $3 a day.
By using human-centered design, we listen, observe and learn from our customers. From this deep knowledge, we design and bring to market products and services to meet their changing needs. Today the scope of our network reaches nearly 80 percent of the farming population. We have customers in the Ayeyarwady Delta, Lower Myanmar, the central Dry Zone and the Shan hills.