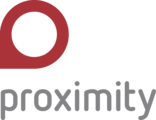 Description
Your Mission
We are looking for an experienced IT professional who can set up and install hardware for all our branch offices. You will perform both technical and administrative tasks to ensure our IT system is both functional and operating efficiently. The ideal candidate will be detail-oriented, and have strong customer service skills.
What You Will Do
Set up hardware and install and configure software.
Manage security and software in computers and networks to maintain privacy and protection from attacks.
Install and manage well-functioning LAN\WAN networks. (servers, IPs, etc.)
Diagnose and resolve technical problems. (repair, replace parts, debugging, etc)
Maintain records of repairs and fixes. (routers, peripheral devices)
Provide timely technical support to users.
Requirements
Proven experience as computer technician or similar role.
Experience with LAN/WAN networks.
Solid knowledge of computer system and IT components.
Ability to troubleshoot and repair issues.
Excellent organisational, communication and time management skills.
B.C Sc/B.C. Tech engineering or a relevant field
Certification (e.g A+) is preferred.
About Us
Proximity Designs is an award-winning social business in Myanmar. We design and deliver affordable, income-boosting products that complement the entrepreneurial spirit of rural families.
Launched in 2004, we've created Myanmar's largest agricultural services platform — farm technology, advising and finance — to help small family farms be profitable. Across our platform, we're now engaging with over 100,000 new customers a year, on top of the 550,000 we've already served. These families see an average of $250 annual income increase as a result — a life-changing amount for those living on less than $3 a day.
By using human-centered design, we listen, observe and learn from our customers. From this deep knowledge, we design and bring to market products and services to meet their changing needs. Today the scope of our network reaches nearly 80 percent of the farming population. We have customers in the Ayeyarwady Delta, Lower Myanmar, the central Dry Zone and the Shan hills.
Benefits
1. Competitive salary with medical benefits
2. Nearly limitless opportunities for professional growth & career development
3. Talented, forward-thinking colleagues
4. World-class training opportunities through our Proximity School
5. Chance to build a unique, nationwide operation in a frontier market
6. Amazing office environment with in-house café
7. Potential for international travel to conferences & special events
8. Annual performance bonuses
9. Change lives for the better, doing groundbreaking, unprecedented work in Myanmar