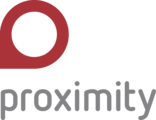 Description
Create extraordinary impact in Myanmar's rural communities
We are looking for an exceptional leader motivated to join a leading social business in Myanmar that directly serves farmers. Myanmar's 6+ million smallholder farm households produce over 90 percent of the country's food and employ a majority of the country's rural labor force. Yet farmers remain largely underserved by markets and government services, and lack practical farm advisory services, finance and affordable farm technologies to grow their enterprises. This is a unique position for an impact-driven professional who is inspired to transform a key sector and make it more prosperous and sustainable.
Your Mission
The Social Impact Lead will oversee effective evaluations of Proximity's impact on rural customers, ensuring our products and services are creating significant income gains and increase in productivity. You will lead Proximity's commitment to impact measurement, in order to better strategize future efforts and accurately represent these findings through dashboards, data analysis and visualizations. This is not your common monitoring and evaluation position – at times, you act more as an in-house management consultant, working with teams to synthesize business needs into key questions central to strategic decision-making. You will collaborate with leaders to drive incremental changes, from a strategic level to an operational level.
The Social Impact Lead will be instrumental in Proximity's efforts to become an industry leader in impact evaluation. You will bring a wealth of analytical experience and economics and business acumen to our forward-thinking organization. You will be an intellectually curious, tech savvy and a strategic leader with successful management experience. You are confident in leading a team through a period of growth, and have an aptitude for critical thinking and creative problem solving.

What You Will Do
In addition to leading and managing your team of 7-10 members, you will focus on the following priorities:
Work closely with Proximity's three business units to produce core research questions that become the backbone of the social impact studies.
Design and execute timely field studies, from research scoping, methodology design, data collection to analysis. This will include:

Refining and implementing data collection tools
Developing systems to better integrate findings into organizational processes and decisions
Converting qualitative and quantitative data into reports and graphics

Focus on coaching and equipping Proximity's researchers with skills in effective and efficient research.
Spend time traveling in the field to understand the fast-changing needs of farmers, including the impact of specific products and services. Develop insights and look for opportunities to maximize the impact of our offerings on farm households.
Effectively communicate (written and orally in Myanmar and English) Proximity's impact in a well-structured, articulate way to internal and external audiences. Engage with Proximity's investors and partners around our impact measurement strategy and findings.
Requirements
Strong analytical skills with the capacity to spot errors in data collected, clean data, index data and analyze data.
Curiosity with a keen ability to relate to farmers, field staff, research associates, business unit managers, senior management and donors/investors.
Excellent communicator who can produce crisp, clear slide decks and present to senior management, donors and internal staff members.
Collaborative manager with the skills to build, coach and lead a team of 7-10 researchers.
Effective leader comfortable managing up, down and laterally and working with cross-functional teams.
Background in statistics or economics is an advantage.
Benefits
Join an award-winning and growing social business.
Provide leadership and work with a team of emerging Myanmar leaders.
Help design and bring innovative products and services at scale to a large, underserved rural population.
Develop deep knowledge of rural Myanmar.
Engage with thought partners, supporters, innovators and investors from leading global institutions.
About Us
Established in 2004, Proximity Designs is a social business focused on the agriculture sector in Myanmar; it has developed a unique platform composed of three core businesses -- financing, farm technologies and agronomic advice – that are delivering products and services at scale to small farmers in their journey out of poverty. Proximity has developed deep rural knowledge, a history of innovative product design, a trusted brand and unprecedented go-to-market capabilities. Our strong team of Burmese and international talent has a proven record of successfully operating in Myanmar's challenging environment, a passion for impact and empathy for our rural customers. Proximity Designs' total operations serve over 500,000 new rural customers annually and have reached over 10,000 villages. Our products and services have helped over 3 million rural people increase their income by US$250 or more per year.