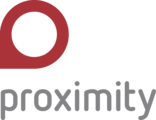 Description
Your Mission
As the Head of Analytics you will play a key role in driving the growth of Farm Advisory Services (FAS). As FAS evolves to deliver new high-impact services, expands into new crops and regions, and scales our offerings to hundreds of thousands of new farmers across the country, data analytics is increasingly important. The data you and the team collects, manages and analyzes will improve our operations and services, so we can better serve our customers and create even greater impact on their lives.
What You Will Do
Manage operational data from more than 250,000 rural farmers, ensuring meaningful, quality data, and building out the linkages between different databases and systems across FAS and Proximity.
Play a critical role in management decisions by dissecting operational data and performance matrics against our goals, forecast for the future and weigh in on strategic priorities.
Build out the existing team to provide greater analytics support to FAS managers and senior leaders, and work across business units and support services to better align new systems and practices.
Occasionally travel to rural Myanmar to support our field managers and build their capacity to analyze and use data to drive decision-making.
Requirements
You are a data whiz. Not only do you love exploring data, you can wrangle messy datasets, draw insights and tell compelling stories from the numbers that lead to practical business action.
You have proven experience as a manager who leads and builds teams, and effectively manages multiple projects and deadlines with both technical and non-technical teams.
You are a great listener, teacher and coach, who enjoys building team members' capabilities in getting the most from data.
You are an Excel guru (advanced excel formulas; Pivots; Queries; macros) or have a foundation in statistical software or programming (Python, R) and are able to self-learn new skills.
You are a strong communicator and are able to break down complex numbers into graspable concepts.
You are passionate about Proximity Designs and Farm Advisory Services' mission and are eager to contribute to agricultural advances in Myanmar.
Benefits
1. Competitive salary with medical benefits
2. Nearly limitless opportunities for professional growth & career development
3. Talented, forward-thinking colleagues
4. World-class training opportunities through our Proximity School
5. Chance to build a unique, nationwide operation in a frontier market
6. Amazing office environment with in-house café
7. Potential for international travel to conferences & special events
8. Annual performance bonuses
9. Change lives for the better, doing groundbreaking, unprecedented work in Myanmar
About Proximity Designs
Proximity Designs is an award-winning social business in Myanmar. We design and deliver affordable, income-boosting products that complement the entrepreneurial spirit of rural families.
Launched in 2004, we've created Myanmar's largest agricultural services platform — farm technology, advising and finance — to help small family farms be profitable. Across our platform, we're now engaging with over 100,000 new customers a year, on top of the 550,000 we've already served. These families see an average of $250 annual income increase as a result — a life-changing amount for those living on less than $3 a day.
By using human-centered design, we listen, observe and learn from our customers. From this deep knowledge, we design and bring to market products and services to meet their changing needs. Today the scope of our network reaches nearly 80 percent of the farming population. We have customers in the Ayeyarwady Delta, Lower Myanmar, the central Dry Zone and the Shan hills.