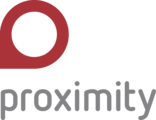 Description
Your Mission
Proximity places a strong emphasis on the ability of design to inspire, inform and transform lives. In this role, you will join our in-house design studio, and contribute photography that engages local and international audiences, helps us connect with our customers and moves our brand forward across platforms. Combine your passion for visual storytelling and your drive to improve the lives of rural families, to execute dynamic photography projects at our Head Office and in the field.
What You Will Do
In this role, you'll work side-by-side with graphic designers and writers to develop storytelling concepts to meet documentary and marketing objectives.

Execute all photography projects: documentary, product, portrait, commercial and studio.
Edit and retouch photos.
Plan photo shoots including logistics, participants, equipment, etc.
Travel throughout rural Myanmar to meet with customers and the field team to collect stories.
Manage Proximity's photography and film archives and database.
Manage internal and external photo requests.
Contribute content for our online platforms and social media pages.
Work closely with the Art Director on concept development and visual narrative.
Requirements
Experience in documentary photography, product photography and/or portrait photography.
Proficiency in relevant industry tools and the following software: Lightroom, Photoshop (After Effects and Final Cut Pro a plus).
Experience with videography, video editing and subtitling an advantage.
Ability to pitch and execute your own projects from start to finish.
Great communication skills in English and Myanmar.
An interest in brand identity development.
Reliable, proactive, professional, detail and quality-oriented.
Outstanding interpersonal skills with the ability to seamlessly work on a team and interact with customers in the field.
An eye for a shot, an ear for a story.
How to Apply

Along with a CV please submit a link to a minimum of 25 photographs (not more than 50), or a web portfolio. A combination of full color and black and white selections is acceptable. The selections should display a wide range of strengths related to: composition, subject matter, fluency of technique and should be reflective of your own vision.
Benefits
1. Competitive salary with medical benefits
2. Nearly limitless opportunities for professional growth & career development
3. Talented, forward-thinking colleagues
4. World-class training opportunities through our Proximity School
5. Chance to build a unique, nationwide operation in a frontier market
6. Amazing office environment with in-house café
7. Potential for international travel to conferences & special events
8. Annual performance bonuses
9. Change lives for the better, doing groundbreaking, unprecedented work in Myanmar
About Us
Proximity Designs is an award-winning social business in Myanmar. We design and deliver affordable, income-boosting products that complement the entrepreneurial spirit of rural families.
Launched in 2004, we've created Myanmar's largest agricultural services platform — farm technology, advising and finance — to help small family farms be profitable. Across our platform, we're now engaging with over 100,000 new customers a year, on top of the 550,000 we've already served. These families see an average of $250 annual income increase as a result — a life-changing amount for those living on less than $3 a day.
By using human-centered design, we listen, observe and learn from our customers. From this deep knowledge, we design and bring to market products and services to meet their changing needs. Today the scope of our network reaches nearly 80 percent of the farming population. We have customers in the Ayeyarwady Delta, Lower Myanmar, the central Dry Zone and the Shan hills.