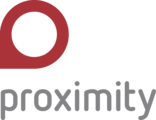 Government Affairs Manager
Description
Create extraordinary impact in Myanmar's rural communities
We are looking for an exceptional individual motivated to join a leading social business in Myanmar that directly serves farmers. Myanmar's 6+ million smallholder farm households produce over 90 percent of the country's food and employ a majority of the country's rural labor force. Yet farmers remain largely underserved by markets and government services, and lack practical farm advisory services, finance and affordable farm technologies to grow their enterprises. This is a unique position for an impact-driven professional who is inspired to transform a key sector and make it more prosperous and sustainable.
Your Mission
As Government Affairs Manager, you will help Proximity Designs achieve its social mission by maintaining positive relationships with the Government of Myanmar. You will identify opportunities, develop materials and ensure smooth communications with national, regional, state and township governments, maintaining our image and reputation for Proximity Designs' success in rural communities. You will serve in a leadership position for the new Government Affairs team, and as the first member, you will shape the role, and the impact you have across the organization.
You will create key messages and content regarding Proximity Designs' work for government audiences, and work closely with our operations and finance team to prepare informational reports for various departments. At times, you will serve as a spokesperson with Government bodies, to promote Proximity's services and products. You will work independently but with frequent collaboration with other teams and Proximity's field managers.
What You Will Do
In addition to leading and developing your team of 2-3 future members, you will focus on the following priorities:
Act as the focal contact in communicating with regulators and government officials regarding issues such as MOUs, registration extensions and requests.
Develop and maintain transparent relationships with relevant existing and new government partners, to ensure collaboration and support of Proximity's work. These departments include the Ministry of Agriculture and Livestock (MOALI), Department of Agricultural Research (DAR) and Department of Agriculture (DoA).
Work closely with Proximity's three business units to produce reports needed for relevant government departments.
Prepare, write, edit and present necessary communications to government departments, including monthly, quarterly and yearly operational activity reports and financial statements.
Maintain a key network, particularly with the various levels of the Ministry of Agriculture, General Administration Department, Central Bank and Ministry of Finance.
Liaise with township, regional and state governments in planning and conducting information-sharing partnership meetings.
Coach and equip Proximity's field managers with skills in effective government relations in their respective regions/states/townships.
Spend time traveling to the 10 regions/states where Proximity Designs works, to meet with government departments, understand the communications needs and provide information and education.
Develop insights and look for opportunities to improve our relationships with various regional/state governments and agricultural offices, so Proximity Designs' work and field staff are fully supported.
Monitor and be aware of any critical risk and compliance issues and inform, in a timely manner, the relevant managers.
Requirements
At least two years' experience working with government departments.
At least two years' experience on a corporate/agency government affairs/corporate affairs team.
Deep understanding of the complexity and structure of Myanmar Government entities.
Ability to relate, with confidence, respect and humility, to government officials at national, regional and local levels.
Keen interest in delivering impact in rural communities.
Strong organizational skills and attention to detail and timelines.
Interest and willing to travel throughout Myanmar for 25%-30% of the time.
Excellent written and oral presentation skills in Myanmar and English.
Experience in building, coaching and leading a small team.
Flexible, proactive and adaptive, with strong problem-solving skills and independent thinking.
Benefits
Join an award-winning and growing social business.
Provide leadership and work with a team of emerging Myanmar leaders.
Help design and bring innovative products and services at scale to a large, underserved rural population.
Develop deep knowledge of rural Myanmar.
Engage with thought partners, supporters, innovators and investors from leading global institutions.
About Us
Proximity Designs is an award-winning social business in Myanmar. We design and deliver affordable, income-boosting products that complement the entrepreneurial spirit of rural families.
Launched in 2004, we've created Myanmar's largest agricultural services platform — farm technology, advising and finance — to help small family farms be profitable. Across our platform, we're now engaging with over 100,000 new customers a year, on top of the 550,000 we've already served. These families see an average of $250 annual income increase as a result — a life-changing amount for those living on less than $3 a day.
By using human-centered design, we listen, observe and learn from our customers. From this deep knowledge, we design and bring to market products and services to meet their changing needs. Today the scope of our network reaches nearly 80 percent of the farming population. We have customers in the Ayeyarwady Delta, Lower Myanmar, the central Dry Zone and the Shan hills.