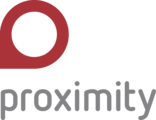 Description
Your Mission
Social media – and in particular Facebook - is a rapidly evolving part of the media landscape in Myanmar, and is going to be critical to how Proximity Designs delivers impact in the future. Whether it's by communicating news about income-boosting products, spreading the word about techniques or generating leads for our on-the-ground team to follow up on, social media allows us to scale what we do efficiently and quickly. We're at the start of this journey – there's a lot to work out – and you will be leading our efforts as we test, learn and develop a social media and digital marketing approach that truly makes a difference in the lives of Myanmar's farmers.
What You Will Do
Oversee the strategy, execution, monitoring and optimization of digital marketing and social media activity (with a concentrated effort on Facebook in the beginning).
Focus on two key areas (1) paid Facebook advertising and (2) development of a chatbot contact strategy.
Help steer the technical development of the chatbot backend to ensure that it's optimized to deliver on our strategy; developer skills not required.
Develop and optimize our social media messaging to increase impact.
Develop a robust evaluation program to measure the impact of our digital marketing efforts.
Build extensive knowledge of Myanmar's farmers' emerging social media behavior, and become a thought-leader on the subject.
Lead Proximity Designs' small social media team, mentoring local strategist and content creators and building up their capabilities.
Spend significant time addressing our customer-facing, Burmese-language social media accounts – but the ability to speak Burmese is not a mandatory.
Our Facebook Pages
Requirements
3+ years' experience in digital marketing.
Deep understanding of the Facebook ad platform.
Experience with lead generation/direct response campaigns on Facebook, including optimization techniques.
An ability to easily move from the granular detail required in executing individual campaigns to big picture thinking needed to shape our overall social media approach.
Exposure to direct marketing/email marketing strategies.
An ability to deliver a direct, year-round contact strategy using a chatbot; analogous to an email marketing strategy.
Collaborative manager with the skills to build, coach and lead a cross-cultural and rapidly developing team.
Experience working with chatbots and ability to write snappy ad copy are advantages.
Benefits
1. Competitive salary with medical benefits
2. Nearly limitless opportunities for professional growth & career development
3. Talented, forward-thinking colleagues
4. World-class training opportunities through our Proximity School
5. Chance to build a unique, nationwide operation in a frontier market
6. Amazing office environment with in-house café
7. Potential for international travel to conferences & special events
8. Annual performance bonuses
9. Change lives for the better, doing groundbreaking, unprecedented work in Myanmar
About Proximity
Proximity Designs is an award-winning social business in Myanmar. We design and deliver affordable, income-boosting products that complement the entrepreneurial spirit of rural families.
Launched in 2004, we've created Myanmar's largest agricultural services platform — farm technology, advising and finance — to help small family farms be profitable. Across our platform, we're now engaging with over 100,000 new customers a year, on top of the 550,000 we've already served. These families see an average of $250 annual income increase as a result — a life-changing amount for those living on less than $3 a day.
By using human-centered design, we listen, observe and learn from our customers. From this deep knowledge, we design and bring to market products and services to meet their changing needs. Today the scope of our network reaches nearly 80 percent of the farming population. We have customers in the Ayeyarwady Delta, Lower Myanmar, the central Dry Zone and the Shan hills.
Upload your photo
Please provide an image in PNG, JPG or JPEG format.