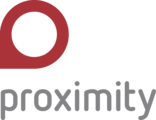 Senior Recruitment Specialist
Description
Your Mission
Fifteen years into Proximity Designs' journey, we are quickly expanding and deepening our expertise across the organization. As Senior Recruitment Specialist, you will join our People Operations team to drive talent acquisition across teams, levels and skillsets. We assess candidates on much more than technical skills, so you will be a shepherd of our company culture by ensuring we find high quality talent that aligns with our values. Keeping the candidate top-of-mind, you will facilitate a great candidate experience, and be an advisor and partner to hiring managers. As we roll out our new employer brand strategy, you will help us make more connections in the market, build our reputation as a great employer and foster a rich talent pipeline. This is a dynamic role for an expert recruiter who is committed to attracting great talent to a leading social enterprise that impacts hundreds of thousands of farm families.
What You Will Do
Attract, source and recruit high quality candidates with a timely and innovative recruitment processes.
Drive recruitment for hires at all levels and across a wide-range of skillsets, from Management to field staff.
Partner with hiring managers to understand their business and workforce needs, to identify the right talent.
Ensure a great candidate experience throughout the application process from initial communication, interview, assignment/field visits, reference checks and offer.
Evaluate current recruitment practices; and explore and implement new sourcing channels/methods (particularly around proactive recruitment of passive candidates).
Share and institute best practices around the screening approach including assignment and field visits.
Network and build relationships with relevant institutions, universities, business groups by attending and participating in their events to ensure a high-quality talent pool.
Analyze recruitment data, using the findings to shape our process and share the outputs with team leaders and Management.
Participate in other talent related projects such as talent development, leadership development, etc.
Requirements
Proficient in spoken and written Myanmar and English.
A University graduate with a broad base of business knowledge.
Minimum 3 years of experience in recruiting, former experience with recruitment agency is a plus.
Excellent knowledge of recruitment practices and channels to attract the right talent at all levels.
Proficient in Microsoft Office and working knowledge of applicant tracking systems.
Sociable and excellent communicator with internal stakeholders and external audiences.
Results oriented, good negotiator, with a problem solving attitude.
Analytically inclined, with a point of view of data driven recruitment.
Ability to travel as required.
Benefits
1. Competitive salary with medical benefits
2. Nearly limitless opportunities for professional growth & career development
3. Talented, forward-thinking colleagues
4. World-class training opportunities through our Proximity School
5. Chance to build a unique, nationwide operation in a frontier market
6. Amazing office environment with in-house café
7. Potential for international travel to conferences & special events
8. Annual performance bonuses
9. Change lives for the better, doing groundbreaking, unprecedented work in Myanmar
About Us
Proximity Designs is an award-winning social business in Myanmar. We design and deliver affordable, income-boosting products that complement the entrepreneurial spirit of rural families.
Launched in 2004, we've created Myanmar's largest agricultural services platform — farm technology, advising and finance — to help small family farms be profitable. Across our platform, we're now engaging with over 100,000 new customers a year, on top of the 550,000 we've already served. These families see an average of $250 annual income increase as a result — a life-changing amount for those living on less than $3 a day.
By using human-centered design, we listen, observe and learn from our customers. From this deep knowledge, we design and bring to market products and services to meet their changing needs. Today the scope of our network reaches nearly 80 percent of the farming population. We have customers in the Ayeyarwady Delta, Lower Myanmar, the central Dry Zone and the Shan hills.