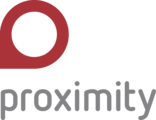 Description
Your Mission
The Investment Manager position is responsible for building and maintaining Proximity Finance's relationships with international investors, local bank, and donors. Proximity Finance plans to grow its portfolio from $20m to $90m over the next five years and is looking to recruit a talented investment professional to support this development. This role will be responsible for managing a portfolio of investment relationships and developing new relationships for debt and grant investment. You will work in the Investment Team of Proximity Finance to help double the current reach to reach a million smallholder farmers over the next five years. This role reports directly to the Head of Investment and Strategy.

What You Will Do

Relationship management - develop relationships with local and international investors. Managing communications and information sharing with investors in a timely manner
Financial analysis – using analytical skills to judge the financial suitability of new and existing investments
Deal execution – including managing term sheet and contract negotiations. Lead, facilitate and collaborate to support the due diligence process for new investors
Oversee the regulatory process – engagement with the relevant regulatory authorities
Portfolio management – manage your own portfolio of investors effectively to develop good relationships and enable successful reporting.
Strategic view – work with the Head of Investment and Strategy to co-develop the longer term approach for funding strategy
Impact – motivated to work to deliver impactful products and services for Myanmar farmers. Interest in social enterprise and/or impact investment a plus.
Team player – work as part of collaborative and dynamic an international team
Requirements
A bachelor's degree in a relevant subject - business administration, management, economics, finance or other relevant fields (MA/MBA holders preferred).
Five-years+ experience working in a business environment with a strong preference to candidates with investment, microfinance or banking experience
Goal-oriented with a demonstrated ability to build relationships with your team and investors.
About us
Proximity Designs is an award-winning social business in Myanmar. We design and deliver affordable, income-boosting products that complement the entrepreneurial spirit of rural families.
Launched in 2004, we've created Myanmar's largest agricultural services platform — farm technology, advising and finance — to help small family farms be profitable. Across our platform, we're now engaging with over 100,000 new customers a year, on top of the 550,000 we've already served. These families see an average of $250 annual income increase as a result — a life-changing amount for those living on less than $3 a day.
By using human-centered design, we listen, observe and learn from our customers. From this deep knowledge, we design and bring to market products and services to meet their changing needs. Today the scope of our network reaches nearly 80 percent of the farming population. We have customers in the Ayeyarwady Delta, Lower Myanmar, the central Dry Zone and the Shan hills.

About Farm Finance: Proximity Finance

We believe rural farmers deserve the same access to capital as people living in cities. Building on our decade-long relationship with rural farmers and intimate knowledge of the risks and opportunities, we bring finance to the farm. We provide a suite of low-interest rate loans designed to meet rural families' unique needs: The Crop Loan, Small Business Loan, Livestock Loan and On-the-go Loan. These four innovative loan products help farm families and rural entrepreneurs stabilize their finances, get rid of high interest debt, and launch themselves into an upward financial spiral for good.
Benefits
1. Competitive salary and benefits
2. Help shape Myanmar's microfinance landscape
3. An environment that welcomes innovation and encourages new approaches
4. A fast-growing business which invests in its people, offering extensive opportunities for professional growth and career development
5. Talented, forward-thinking colleagues
6. Collaborative office environment
7. Annual performance bonuses